¡Yo me visto de rojo!
The Public Art installation Zapatos Rojos arrives at LASA2020
The Public Art installation Zapatos Rojos by Elina Chauvet, aims to raise awareness of the enormous violence that is manifested in Mexico and other Latin American countries, especially that suffered by women simply because of their gender.
The red shoes represent the absence of so many murdered women and the emptiness they leave among their loved ones. The red color, according to its author, symbolizes blood, but is also associated with love; love for so many women who have lost their lives, victims of violence.  This is one of the most serious human rights violations facing today's society, and we cannot stand by it.
Show your support for this campaign against violence against women by wearing a red garment during your virtual presentation.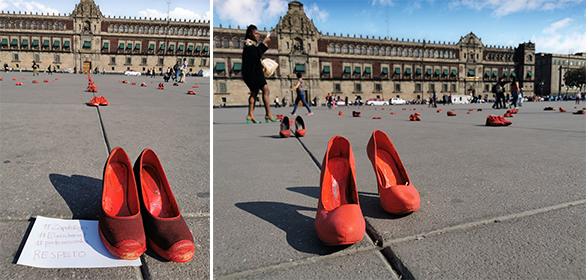 Photography: Patricia Locor