Airport and Transportation
Boston Logan International Airport (BOS)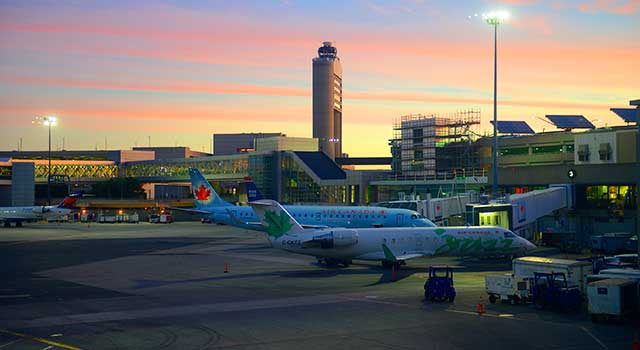 Source: www.boston-airport.com
Boston Logan International Airport (BOS) is the largest airport in New England and the 17th-busiest airport in the United States. The airport has 4 terminals: A, B, C, and E. Terminals A, B, and C are for domestic flights within the US and terminal E is the international terminal.
Logan Express Bus
The Logan Express Bus is a great option for those staying in Boston's Back Bay neighborhood, where the main venues of LASA 2019 are located.
The Back Bay Logan Express provides direct roundtrip shuttle service to all terminals (A,B,C and E) at the Boston Logan International Airport (BOS) every 20 minutes. Scheduled times for departing from Terminal A occur at :00 , :20 and :40 past the hour. Departure from other terminals is a few minutes later.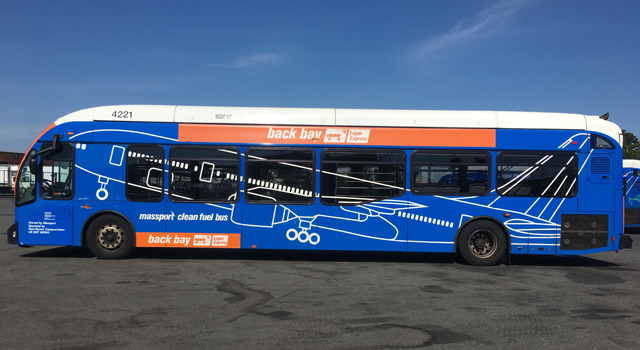 Source: Massport
Payment and Fares
Paid upon bus entry. Visa, MasterCard, American Express, Diners Club and debit cards are accepted. No cash accepted.
One-way fare: $7.50 by credit or debit card only
One-way fare showing valid MBTA pass: $3.00 by credit or debit card only 
* MBTA = Massachusetts Bay Transportation Authority
Bus Route Stops
From the airport (BOS) to Back Bay

Terminal A, B, C, E
Copley Square, St. James Avenue
Hynes Convention Center

From Back Bay to the airport (BOS)

Hynes Convention Center, 900 Boylston Street
Copley T Station, 650 Boylston Street
Terminal A, B, C, E
The bus route time is approximately 20 minutes. Be sure to allow extra time during rush hour periods. All buses are wheelchair accessible. More information about the Logan Express is available 24 hours, 1-800-23-LOGAN (TTY: 800-262-3335).
---
Air Travel Discounts
United is offering discounted flights for attendees of LASA2019 flying into Boston Logan International Airport (BOS).
When booking your flights, you will need to enter the Z-Code and Agreement Code.

Z-Code: ZFQA
Agreement Code: 807470
Valid Travel dates: 05/20/2019-05/31/2019
Reservation Information:
Book your travel at United Meetings. Enter the Offer code: ZFQA807470
Other ways to book your flights:
US 50 States and Canda: call your professional travel agency, book online via united.com or call United Reservations Meetings Desk at 800-426-1122 and provide the Z Code ZFQA and the Agreement Code 807470.
Passengers outside the US 50 States and Canada: call your professional travel agency, book online via united.com or email groupmeetings@united.com and provide your preferred itinerary, agreement code, and meeting Z code. Please allow 24 hours for email requests to be processed.
Travel Agency Bookings: To avoid debit memos and ensure tracking for United Meetings Rewards, the Z-code must appear in the Tour Code box. Note: Do not add letters "IT" in the Tour Code box or any other information in the Tour Code box other than the Z-code.
American is offering discounted flights (from the US50, Hawaii, and Canada) for attendees of LASA2019 flying into Boston Logan International Airport (BOS).
Contact American Airlines Meeting Services Desk at 1-800-433-1790 for assistance with reservations and ticket purchase. Reference Auth. Number : A3959BR
Valid for travel originating in the US50, Hawaii and Canada where American Airlines, American Eagle and AA Codeshare flights operated by Hawaiian Airlines provide service.
Minimum Stay = 2 Night Stay 
Maximum Stay = 30 Day Stay
Zone Fare Information
| | | | | | | |
| --- | --- | --- | --- | --- | --- | --- |
| -A- | -B- | -C- | -D- | -E- | -F- | FB CODE |
| 538 | 604 | 602 | 522 | 561 | 950 | VANZGMFR |
Fare is per person in USD, excludes PFCs, security and custom charges, immigration and carrier-imposed charges, taxes or any other charges which may apply and must be added at time of ticketing. For tickets issued in Canadian Dollars (CAD), conversion occurs at time of ticketing.
A Service Charge, which is subject to change, will apply when ticketing through American Airlines.
Flight Origination Zone
| | |
| --- | --- |
| Zone | State and/or Province |
| -A- | AB AZ BC CA ID MT NV OR UT WA WY |
| -B- | IA IL IN KS KY MI MN MO ND NE OH SD SK WI |
| -C- | AR CO LA NM OK TX |
| -D- | CT DC DE MA MD ME NH NJ NS NY ON PA QC RI VA VT WV |
| -E- | AL FL GA MS NC SC TN |
| -F- | AK HI |
Additional Fare Information
One way travel is allowed from US point of sale and origin to/from the site city at 60% of the RT fare using fare basis codes VANZGMZO and LANZGMZO.
Special Conditions
Freesell bookings only. Name change allowed with 200.00USD/CAD GMT ticketing change charge. Name must be changed and re-ticketed prior to arrival at the airport. Allowed only on flights operated by American Airlines.
Ticket Refunds / Exchanges / Cancellation
Once issued, zone tickets are subject to the change fee in effect at time of ticketing for changes or when applying for a refund. Travelers may change/cancel reservations anytime up to departure. Terms governing Ticket Refund/Exchanges/Cancellation are subject to change at the discretion of American Airlines.