Welcome to the LAP Virtual Exhibit

Latin American Perspectives publishes 6 issues per year featuring critical research and analysis of the social forces shaping contemporary Latin America.
For 47 years, LAP has pursued its mission to foster progressive debate on current theoretical and political issues, to encourage the work of emerging scholars, and to make the work of Latin American scholars available to English speaking readers.

Rated the #1 journal in Latin American Studies 2015-2019 by Google Metrics
For current

calls for manuscripts,

c

lick here

.
 


Pages 1-5 below show LAP issues

from the present to 2017 and selected older issues. For each issue, click Book Webpage

to access the

Table of Contents

and

download articles. To buy print issues,

click here

. Interviews with issue editors are available on audio or video podcasts

(click here)

f

or most issues since 2012.

Click

here

to visit

Archives

to see issues from 2007-2014.

LAP Books
LAP publishes 2 book series with Rowman & Littlefield:
  

LAP in the Classroom and Critical Currents

.
LAP also collaborates with CLACSO to produce

Latin American Perspectives en Español y Português

, an anthology of selected articles from the journal in Spanish or Portuguese.

Download here.
Pages 5-8  show LAP books.
---
LAP Editors and Friends Meeting
Date and time to be announced.

---
---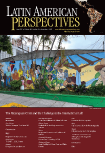 The Nicaraguan Crisis and the Challenge to the Internatonal Left
Autores: LAP
Língua: English
Edição: Nov. 2021, Vol Nov. 2021, Vol 43 (6)
Página Web do Livro: Clique aqui
---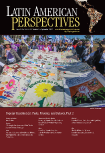 Popular Feminism(s Pasts, Presents, and Futures): Part 2
Autores: LAP
Língua: English
Edição: Sept. 2021, Vol. 43 (5)
Página Web do Livro: Clique aqui
---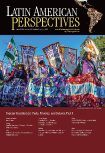 Popular Feminism(s) Pasts, Presents, and Futures: Part 1
Autores: LAP
Língua: English
Edição: July 2021, 48 (4)
Página Web do Livro: Clique aqui
---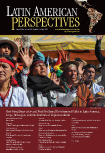 Vivir bien/Buen vivir and Post-Neoliberal Development Paths in Latin America
Scope, Strategies, and the Realities of Implementation
Autores: LAP
Língua: English
Edição: May 2021, 48 (3)
Página Web do Livro: Clique aqui
---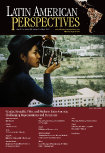 Gender, Sexuality, Film, and Media in Latin America
Challenging Representation and Structures
Autores: LAP
Língua: English
Edição: March 2021, 48 (@)
Página Web do Livro: Clique aqui
---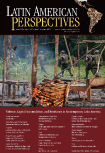 Violence, Capital Accumulation, and Resistance in Contemporary Latin America
Autores: LAP
Língua: English
Edição: Jan. 2021, 48 (1)
---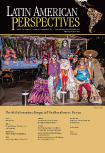 The Multidimensional Impact of Neoliberalism on Mexico
Autores: LAP
Língua: English
Edição: Nov. 2020, Vol. 47 (6)
Página Web do Livro: Clique aqui
---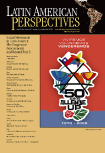 Social Movements in Latin America Part 2
The Progressive Governments and Beyond
Autores: LAP
Língua: English
Edição: Sept. 20201, Vol. 47 (5)
Página Web do Livro: Clique aqui
---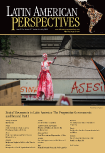 Social Movements in Latin America Part 1
The Progressive Governments and Beyond
Autores: LAP
Língua: English
Edição: July 2020, Vol. (47) 4
Página Web do Livro: Clique aqui
---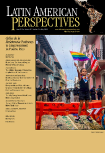 Calles de la Resistencia: Pathways to Empowerment in Puerto Rico
Autores: LAP
Língua: English
Edição: May 2021
Página Web do Livro: Clique aqui
---