Vanderbilt University Press extends the university's scholarly mission by publishing dynamic, well-researched books for a global audience of engaged readers. We publish books in the areas of Latin American and Hispanic studies, with editorial interests including most areas of humanities and social sciences. We seek intellectually provocative and socially significant works in these areas, as well as works that are interdisciplinary or that blend scholarly and practical concerns.
Until June 2, receive a 40% discount + free shipping on all Vanderbilt UP books with our 2022 LASA discount. Enter promo code 15LASA22 during checkout on our website. Please browse our latest books in Latin American Studies below.
Learn more about our book series

Critical Mexican Studies
Series editor: Ignacio Sánchez Prado
Series volumes available now
Forthcoming volumes

Performing Latin American and Caribbean Identities
Series editor: Kathryn Bishop-Sanchez
Series volumes available now
Forthcoming volumes
Speak with our Acquisitions Department
Email Zack Gresham, Acquisitions Editor, at zachary.s.gresham@vanderbilt.edu with your questions and/or to set up a meeting time to chat about your book project after the conference.
To view our submission guidelines, visit our Submission Guidelines page.
Want to receive new book announcement emails about VUP's Latin American studies titles?
» Sign up at our website: New Book Alerts
---
[Forthcoming] Transforming Saints
From Spain to New Spain
Authors: Charlene Villaseñor Black
Language: English
Edition: First
Book Webpage: Click here
---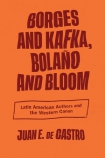 Borges and Kafka, Bolaño and Bloom
Latin American Authors and the Western Canon
Authors: Juan E. De Castro
Language: English
Edition: First
Book Webpage: Click here
---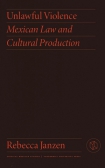 [Forthcoming] Unlawful Violence
Mexican Law and Cultural Production
Authors: Rebeccca Janzen
Language: English
Edition: First
Book Webpage: Click here
---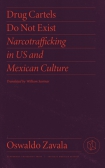 [Forthcoming] Drug Cartels Do Not Exist
Narcotrafficking in the US and Mexican Culture
Authors: Oswaldo Zavala
Language: English
Edition: First
Book Webpage: Click here
---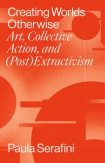 [Forthcoming] Creating Worlds Otherwise
Art, Collecctive Action, and (Post)Extractivism
Authors: Paula Serafini
Language: English
Edition: First
Book Webpage: Click here
---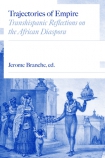 [Forthcoming] Trajectories of Empire
Transhispanic Reflections on the African Diaspora
Authors: Jerome C. Branche
Language: English
Edition: First
Book Webpage: Click here
---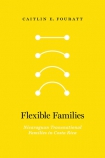 [Forthcoming] Flexible Families
Nicaraguan Transnational Familiese in Costa Rica
Authors: Caitlin Fouratt
Language: English
Edition: First
Book Webpage: Click here
---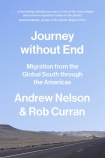 [Forthcoming] Journey without End
Migration from the Global South through hthe Americas
Authors: Andrew Nelson and Rob Curran
Language: English
Edition: First
Book Webpage: Click here
---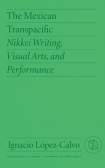 [Forthcoming] The Mexican Transpacific
Nikkei Writing, Visual Arts, an Performance
Authors: Ignacio López-Calvo
Language: English
Edition: First
Book Webpage: Click here
---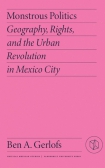 [Forthcoming] Monstrous Politics
Geography, Rights, and the Urban Revolution in Mexico City
Authors: Ben Gerlofs
Language: English
Edition: First
Book Webpage: Click here
---