We are extremely excited to bring our Latin American Studies list directly to your screen! We hope you enjoy browsing our books, and you can peek into our catalog for more titles and information. From an examination of the economic downfall of Puerto Rico to an eyewitness account of the fall of slavery in Brazil, we have the book for you.
We are also pleased to off an exclusive discount to LASA attendees. To receive your 40% discount, enter 14LASA22 at checkout and you'll see the prices update. In addition to the discount, you'll receive free shipping in the domestic U.S.* This offer is only available through June 1, 2022, so be sure to take advantage of it while it lasts!
If you are interested in speaking to our Latin American Studies editor, contact Eli Bortz at ebortz@nd.edu.
See a book you think would be good for classroom use? Read our course adoption policy and request an exam copy here.
*Free shipping valid on US media mail rate. Expediated and international shipping available for an additional fee.
---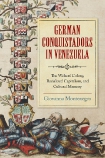 German Conquistadors in Venezuela
The Welsers' Colony, Racialized Capitalism, and Cultural Memory
Authors: Giovanna Montenegro
Language: English
Book Webpage: Click here
---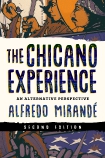 The Chicano Experience
An Alternative Perspective
Authors: Alfredo Mirandé
Language: English
Book Webpage: Click here
---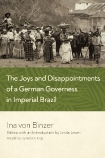 The Joys and Disappointments of a German Governess in Imperial Brazil
Authors: Ina von Binzer
Language: English
Book Webpage: Click here
---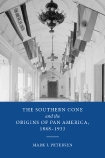 The Southern Cone and the Origins of Pan America, 1888-1933
Authors: Mark J. Petersen
Language: English
Book Webpage: Click here
---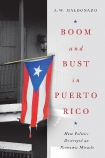 Boom and Bust in Puerto Rico
How Politics Destroyed an Economic Miracle
Authors: A. W. Maldonado
Language: English
Book Webpage: Click here
---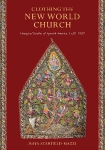 Clothing the New World Church
Liturgical Textiles of Spanish America, 1520–1820
Authors: Maya Stanfield-Mazzi
Language: English
Book Webpage: Click here
---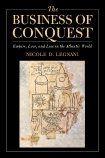 The Business of Conquest
Empire, Love, and Law in the Atlantic World
Authors: Nicole D. Legnani
Language: English
Book Webpage: Click here
---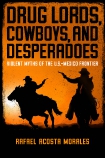 Drug Lords, Cowboys, and Desperadoes
Violent Myths of the U.S.-Mexico Frontier
Authors: Rafael Acosta Morales
Language: English
Book Webpage: Click here
---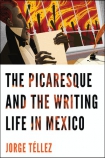 The Picaresque and the Writing Life in Mexico
Authors: Jorge Téllez
Language: English
Book Webpage: Click here
---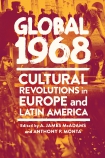 Global 1968
Cultural Revolutions in Europe and Latin America
Authors: A. James McAdams and Anthony P. Monta
Language: English
Book Webpage: Click here
---