Thank you for stopping by, go ahead click on our catalog & browse our assortment of titles from a variety of publishers.
Presenting a multi-publisher co-operative display of books & journals. ABE has served the publishing community for over 50 years, presenting at approximately 2,500 exhibits in all areas of academic, scholarly, & professional endeavors. 
We encourage all LASA attendees to click on our exhibit and examine our comprehensive array of offerings from the participating publishers, all of whom have been encouraged to offer discounts equal to or better than other online ordering options. ABE's will continue to have their LASA catalog active on their website for an extended period after the conclusion of the virtual conference.
We invite you to visit, linger, browse & buy from an ever growing assortment of catalogs, listing titles from recent, as well as future, meetings in a wide variety of subject areas.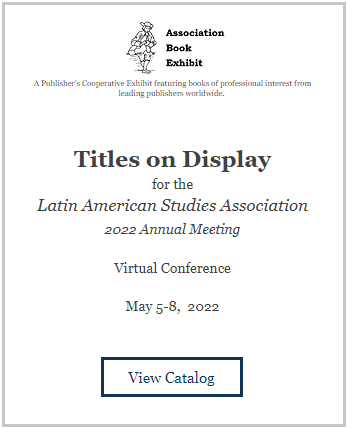 Check Back with us tomorrow, May 6, 2022 for our Publisher Video Presentation!
---
A Primer on Chiefs and Chiefdoms
Eliot Werner Publications
Authors: Timothy Earle
Language: English
Book Webpage: Click here
---
<< prev - page 1 of 1 - next >>