Welcome to the Vanderbilt UP virtual exhibit!
» Save 40% + free shipping with our LASA 2021 discount:
Save 40% and receive free shipping in the US for all Vanderbilt UP books. Enter promo code 15LASA21 during checkout on the VUP website. (Valid May 26–June 30.)
» Speak with our Acquisitions department:
Email Zack Gresham, Acquisitions Editor, at zachary.s.gresham@vanderbilt.edu with your questions and/or to set up a meeting time to chat about your book project after the conference.

To view our submission guidelines, visit our For Authors page.
» Learn more about Vanderbilt UP's book series:

Critical Mexican Studies
Series editor: Ignacio Sánchez Prado
Series volumes:
***If you missed our virtual launch event for the Critical Mexican Studies series on May 5, you can watch a recording of the conversation via YouTube (available in the sidebar)***
Performing Latin American and Caribbean Identities
Series editor: Kathryn Bishop-Sanchez
Series volumes:
Want to receive new book announcement emails about VUP's Latin American studies titles?
» Sign up at our website: New Book Alerts
---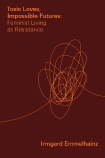 [Forthcoming] Toxic Loves, Impossible Futures
Feminist Living as Resistance
Authors: Irmgard Emmelhainz
Language: English
Edition: Series: Critical Mexican Studies
Book Webpage: Click here
---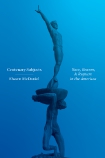 [Forthcoming] Centenary Subjects
Race, Reason, and Rupture in the Americas
Authors: Shawn McDaniel
Language: English
Book Webpage: Click here
---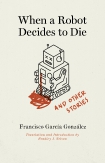 [Forthcoming] When a Robot Decides to Die and Other Stories
Authors: Francisco García González; translated by Bradley J. Nelson
Language: English
Book Webpage: Click here
---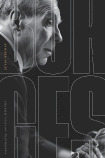 [Forthcoming] Borges
An Introduction
Authors: Julio Premat; translated by Amanda Murphy
Language: English
Book Webpage: Click here
---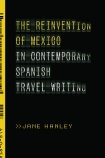 [Forthcoming] The Reinvention of Mexico in Contemporary Spanish Travel Writing
Authors: Jane Hanley
Language: English
Book Webpage: Click here
---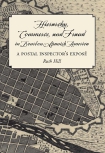 Hierarchy, Commerce, and Fraud in Bourbon Spanish America
A Postal Inspector's Exposé
Authors: Ruth Hill
Language: English
Edition: New in paperback (2021)
Book Webpage: Click here
---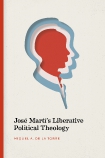 José Martí's Liberative Political Theology
Authors: Miguel A. De La Torre
Language: English
Book Webpage: Click here
---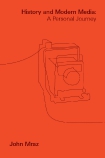 History and Modern Media
A Personal Journey
Authors: John Mraz
Language: English
Edition: Series: Critical Mexican Studies
Book Webpage: Click here
---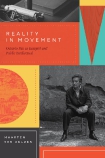 Reality in Movement
Octavio Paz as Essayist and Public Intellectual
Authors: Maarten van Delden
Language: English
Book Webpage: Click here
---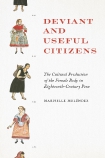 Deviant and Useful Citizens
The Cultural Production of the Female Body in Eighteenth-Century Peru
Authors: Mariselle Meléndez
Language: English
Edition: New in paperback (2021)
Book Webpage: Click here
---