All e-books are specially priced (starting at $8.99), and
          print editions are 30% off (use coupon code LASA2020).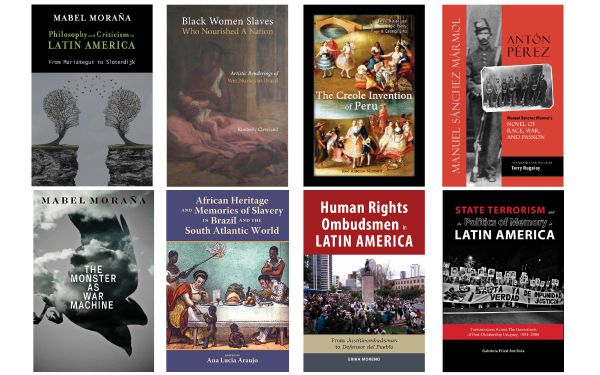 Cambria Press is home to the Cambria Studies in Latin American Literatures and Cultures Series, headed by Professor Román de la Campa (University of Pennsylvania), and the Cambria Studies in Slavery Series, headed by Professor Ana Lucia Araujo (Howard University). 
We strive to make the publishing process smooth and expeditious for our authors, and we look forward to working with more scholars to further the field of Latin American Studies. Please submit monograph proposals online, or feel free to e-mail us your questions.
"The process from the evaluation of my manuscript to the thorough editing of the book content and the preparation of the index was painless and efficient due to their hard work, patience, and professionalism. All individuals on the Cambria team involved in this process showed at all times their willingness to accommodate my requests regarding the organization and presentation of materials, the design of the cover, and the attention to editorial details. [...] I highly recommend this press to anybody interested in working with an efficient, capable, intellectually committed editorial team who will treat your work with the consideration it deserves."
—Mabel Moraña,  William H. Gass Professor in Arts and Sciences,
Washington University in St. Louis; and author of The Monster as War Machine (2018) and Philosophy and Criticism in Latin America (2020)
---
---
---
---
---
---
---
---
---
---
---